What is Kajabi? An Overview:
We briefly went over what is Kajabi in our last article: How To Use Kajabi & Storybrand to Grow Your Business and how this marketing tool can be coupled with StoryBrand to boost business growth. Now, let's get into the minute details of Kajabi and why it should be used.
If you are wondering what is Kajabi, and you're looking for a platform to easily and quickly create and host your online courses or website, then Kajabi is the right choice. It's a powerful yet easy-to-use tool that can help your business reach new heights.

Kajabi is an online course and website creation platform. It can be used for any type of business. From courses about how to make money, to courses on how to cook a gourmet meal.
Why You Should Use Kajabi
There are plenty of reasons why you should use Kajabi for your online courses and websites. For starters, it's extremely user-friendly and easy to navigate. Even if you're not tech-savvy, you can still create a beautiful and professional website with Kajabi.
What is Kajabi – Affordability
Another great reason to use Kajabi is that it's very affordable. You can start using the platform for as little as $49 per month. And if you need more features, they have an Enterprise plan that starts at $399 per month. This is a great price considering all the features and benefits you get with Kajabi.
What is Kajabi – Sell Online
Finally, Kajabi is a great platform for those who want to create and sell online courses. With Kajabi, you can easily create an online course, add multimedia content, and start selling it to your audience. Plus, there are plenty of built-in marketing tools that can help you promote and sell your courses.
Kajabi's Main Features
Kajabi comes with all the features you need to create a successful online course or landing page. Some of its main features include…
A drag-and-drop course builder that makes it easy to create and customize your courses

Over 100 beautiful templates and themes to choose from
The ability to add multimedia content such as videos, images, and audio files
A built-in email marketing tool to help you promote your courses
A payment gateway so you can start selling your courses right away
A built-in blog to help you drive traffic to your website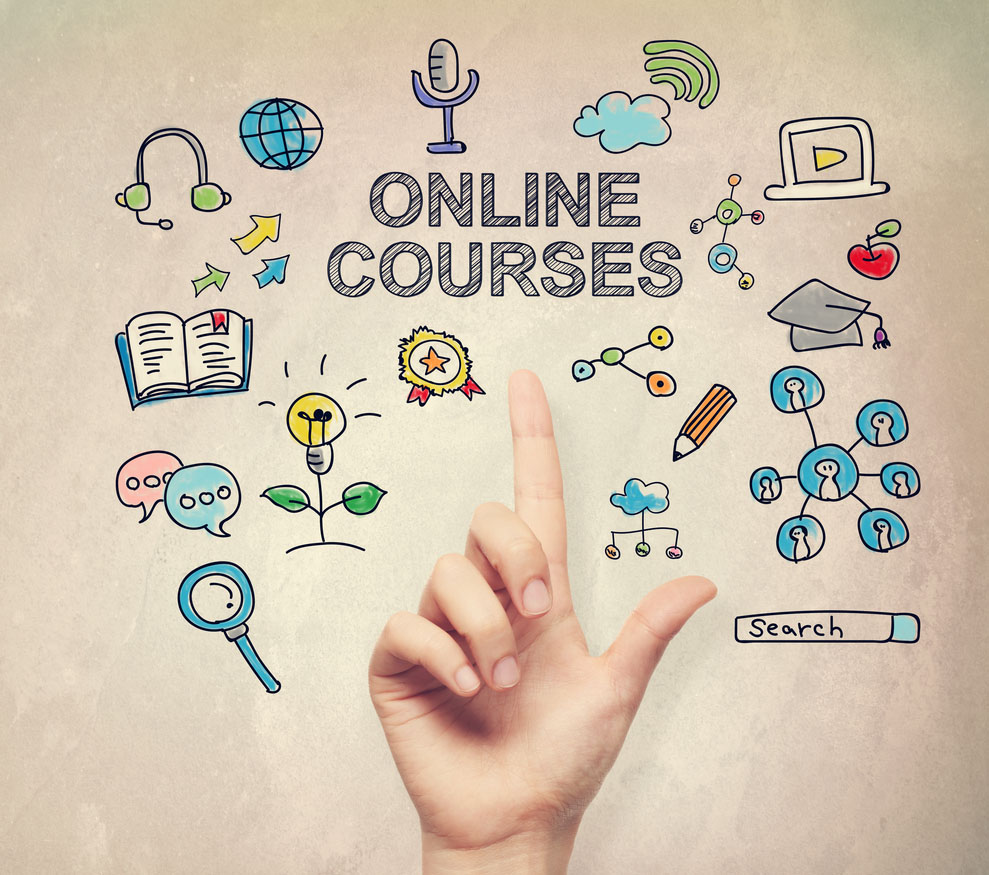 Create an Online Course – Teach What You Know
There are lots of reasons why you might want to create an online course. Maybe you're an expert in a particular subject and you want to share your knowledge with the world. Or maybe you're a business owner who wants to use courses as a way to generate leads and sales.
Whatever your reasons, creating an online course can be a great way to reach new customers, build your brand, and make some extra money. And with Kajabi, it's easy to create a high-quality course that will engage and educate your students.
If you're not sure where to start, don't worry! In the next section, we'll discuss how to create an online course with Kajabi.
How to Create an Online Course or Website with Kajabi
Creating an online course or website with Kajabi is easy and straightforward. First, you'll need to sign up for a free account. Then, you can start creating your course or website by adding multimedia content, setting up payments, and more.
Once you've created your course or website, you can start promoting it to your audience. Kajabi comes with built-in marketing tools that make it easy to share your courses on social media, email, and more. Plus, you can use Kajabi's landing pages and marketing funnels to drive traffic and generate leads.
What is Kajabi – In Conclusion…
Kajabi is an online course and website creation platform that is user-friendly, affordable, and comes with everything you need to create and sell a successful online course. So if you're looking for a platform to create and host your online courses and website, then Kajabi is definitely worth considering.
If you are still wondering what is Kajabi after reading this, schedule a call and we can help you determine if Kajabi is right for you.
Happy evolving!