If you're a business owner, you've probably considered finding a business coach at some point in your career. Whether it was because of your colleague telling you about how much her business coach has changed her life or because you saw that your favorite CEO-turned-business-coach is taking new clients or because you have a pesky problem that you just can't figure out how to solve, the thought has likely crossed your mind. In this blog, we're going to answer the million-dollar question that nobody wants to ask out loud: What do business coaches actually do? Let's get started. 
What is a business coach?
A business coach is an individual who has significant expertise in business and has decided to help other entrepreneurs grow their businesses. Business coaches work with their clients to work through their challenges and achieve their goals. They do this by giving advice, introducing clients to relevant stakeholders in their network, showing their clients different resources and strategies, and mentoring or training their clients. The possibilities are endless when it comes to working with a business coach, it all depends on who you are and what your business needs. 
While they can cheer you on, your business coach should not just be your cheerleader. You're paying a lot of money for their time, so when you're choosing a business coach, make sure it's someone who you believe can actually help you accomplish your goals by giving you solid guidance that will help you grow. 
How does business coaching work?
Business coaching can be either one-one-one or in a group setting. If you feel like you'd benefit from having other like-minded business owners to work through similar issues with, go for group coaching. If you're interested in someone who gives you dedicated time to work on your unique issues, then personalized coaching is for you. It truly depends on your needs. Our advice? Find the coach that you want to work with, first — that's the most important part. Once you do that, then you can take a look at their services and see what would be best for you.
Another type of coach that is synonymous to a business coach is a StoryBrand Certified Guide. This type of person has the same qualities as a business coach though the difference is instead of strictly consulting, they actually do the implementation for you.
Take a brand called Inspired Ivory, for example. They are an eCommerce company that sells affordable, high-quality home decor. They were already a top-seller on Amazon, but they needed help rebranding their company. So, they approached Evolve Global Marketing for this job. Kimjera Whittington, a marketing guru of 25+ years, skilled StoryBrand Certified Guide, and CEO of Evolve Global Marketing, revitalized the brand with the help of her team. The task was upon them to create a story-based message, new logo and icon, website wireframing and many more minute details. Inspired Ivory now has a fresh look with a clear and concise message about who they are, what they sell and what they mean for their customers. View Inspired Ivory's Storybrand case study.
What do business coaches do?
The short answer? A lot of different things! Business coaches add value to you and your business in a variety of ways. Typically, however, the central theme of all of the work you do together is to help your business grow. 
Business Coaches Help You Solve Problems
As they are experienced in your field, your business coach should be effective at helping you solve your biggest problems that are holding you back. They see things from a different perspective than you do and they also know what works and what doesn't. If you're having an issue, it's possible that they've been through it or have helped someone else through it and can help you.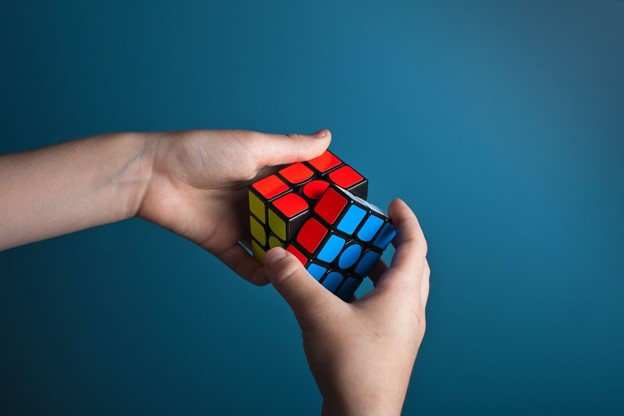 Moreover, they know what questions to ask to help you work through problems. Remember, this is their job, so they should be good at asking questions and helping you solve problems! That's why it's so important to carefully choose your business coach, so that you pick the right person to help you. It's equally important to choose someone who you can build a good rapport with. You want to trust that they're going to be able to help you solve your problems, or else what are you wasting your time and your money for?
Business Coaches Open Doors For You
Another important part of how business coaches add value is by opening doors to things that you've never considered.
Say, for example, you're not getting as many leads as you want to be profitable. Your business coach can introduce you to digital marketing strategies that work best for your industry and point you to the resources to figure out how to employ them. Or maybe you need to raise more money for your non-profit organization and you don't know where to find investors. Your business coach could introduce you to relevant people in their network or point you to a specialized consultant who will help you find funding. See how it works?
Business Coaches Help Clarify Your Brand
One of the biggest challenges for a business owner is to figure out how to speak to their customers in a way that makes sense. When you own a business, you breathe, sleep, and eat that industry. You know the ins and outs of it, you know all of the jargon, and you know what you're talking about. The problem? Your customers probably don't know all of that. 
That's where a business coach can come in and help you clarify your message so that you're speaking to your audience in a way that makes sense to them. Because they have an outside perspective, your business coach will be able to see your brand messaging and services from how a potential customer would and help you clarify it so that it's actually bringing in leads and converting them to sales.
Business Coaches Show You Strengths & Weaknesses
While you may have a general idea of what your strengths and weaknesses are, your business coach will be especially helpful when it comes to helping you build on your strengths and work through your weaknesses. For one thing, they know what's needed to succeed in your industry, so they'll know which strengths are most important and where you can work through your weaknesses and where you just need to hire someone else. 
More than that, however, they'll be able to see your blindspots and advise you on how to improve them. We know, we know, it's hard to even admit that we have blindspots. But everyone does, we're only human, and the only way you're going to grow and scale beyond your wildest dreams is to confront those weaknesses head-on. A business coach is a great way to do that.
Business Coaches Help You Grow & Scale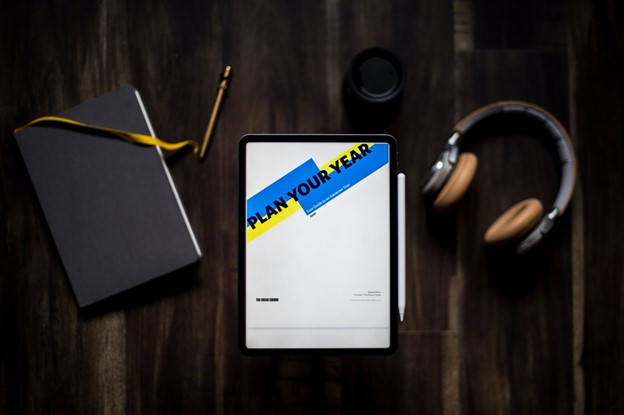 Last but not least, everything a business coach does is to help you grow and scale your business. While there may be some pastoral support, you're not hiring a life coach or a therapist here (though those are great, too!) — you're hiring a business coach. Their goal is to help you achieve your goals, add value, and most importantly, grow and scale your business.
Should I hire a business coach?
Our answer is a resounding yes. You always have room to grow and often, we max out our growth potential when we're not collaborating with others. A business coach is a great way for you to see what you're missing, see what you're great at, solve your problems, and enable yourself to grow your business. You need to be able to set reasonable goals and figure out how to achieve them productively, solve any issue that comes your way, market yourself and your business effectively, learn the skills and strategies that you need to succeed, speak to your audience in a way that they'll understand, and build on your strengths and work through your weaknesses. A business coach is the person who can help you do all of that and so much more.
What's the most important thing you'd like to gain from working with a business coach? Let us know in the comments below, we'd love to hear from you!
Happy Evolving!