In some way or another, your business has been affected by COVID-19. With regulations in place, you've likely had to shut your doors temporarily or shift your company to operate remotely. If you're a business owner, you need to know how to move your business online during a crisis.
It is imperative to remain up-to-date with current guidelines and ensure community safety. The following tips explain how to shift your business to a virtual one while following COVID-19 regulations.
Help your IT team
Inform your customers
Create exciting content
Maintain a sense of community
Be proactive
1. Help Your IT Team
When you move your business online, you have to set up your entire team to be able to function remotely, which means your IT guys and gals are working overtime. We all know how stressful these changes are, but it is crucial to remain calm and be patient while you and your employees get set up at home.
There are applications your business can use to help your IT team communicate with co-workers when issues arrive, and when problems are solved.
When an issue arrives, your IT team needs to get notified immediately. Instead of email or phone (where messages tend to get lost), set your company up with an internal help desk. For company-wide updates, use desktop alerts to notify the entire company when an IT issue is resolved so everyone can get back to work as soon as possible.
2. Inform Your Customers
During all the chaos of businesses temporarily closing, it's easy for customers to assume your store has stopped operating entirely. Take this time to let your customers know that you are working to move your business online.
How to inform your customers during the crisis:
Post signs on your business's doors and windows
Post on social media
Send an email to your contacts
Add the information to your website and Google page
3. Create Exciting Content
Now more than ever, you should take the time to create innovative and engaging content for your customers. As people spend more time online, it is easy for your posts to blend in with all the others. Stand out by creating content your customer wants to interact with; it will be sure to pay off, either through online sales and services or once your business door reopens. Take advantage of the features social media platforms offer:
Instagram and Facebook live. Let your customers join your live broadcast in an online event or have them ask questions in a live Q&A.
Twitter's poll option. Ask your followers to vote on their favorite product, which provides useful feedback while remaining fun and engaging.
Snapchat's Geofilter. Create a fun filter during the holidays or a promotion to expand your brand's visibility while keeping your advertising expenses down.
4. Maintain A Sense Of Community
As social distancing is underway, it can get lonely, and this is why small businesses need to stick together and reach out online. It is essential to help each other and maintain a sense of community, even while keeping our distance. Consider reaching out to other businesses that are affected by COVID-19 and see how you can collaborate. This collaboration can be in the form of strategic partnerships, referrals, or even a mentor. It never hurts to ask for help, and you never know what helpful and inspiring information you can get unless you do. So, don't be afraid to reach out to others.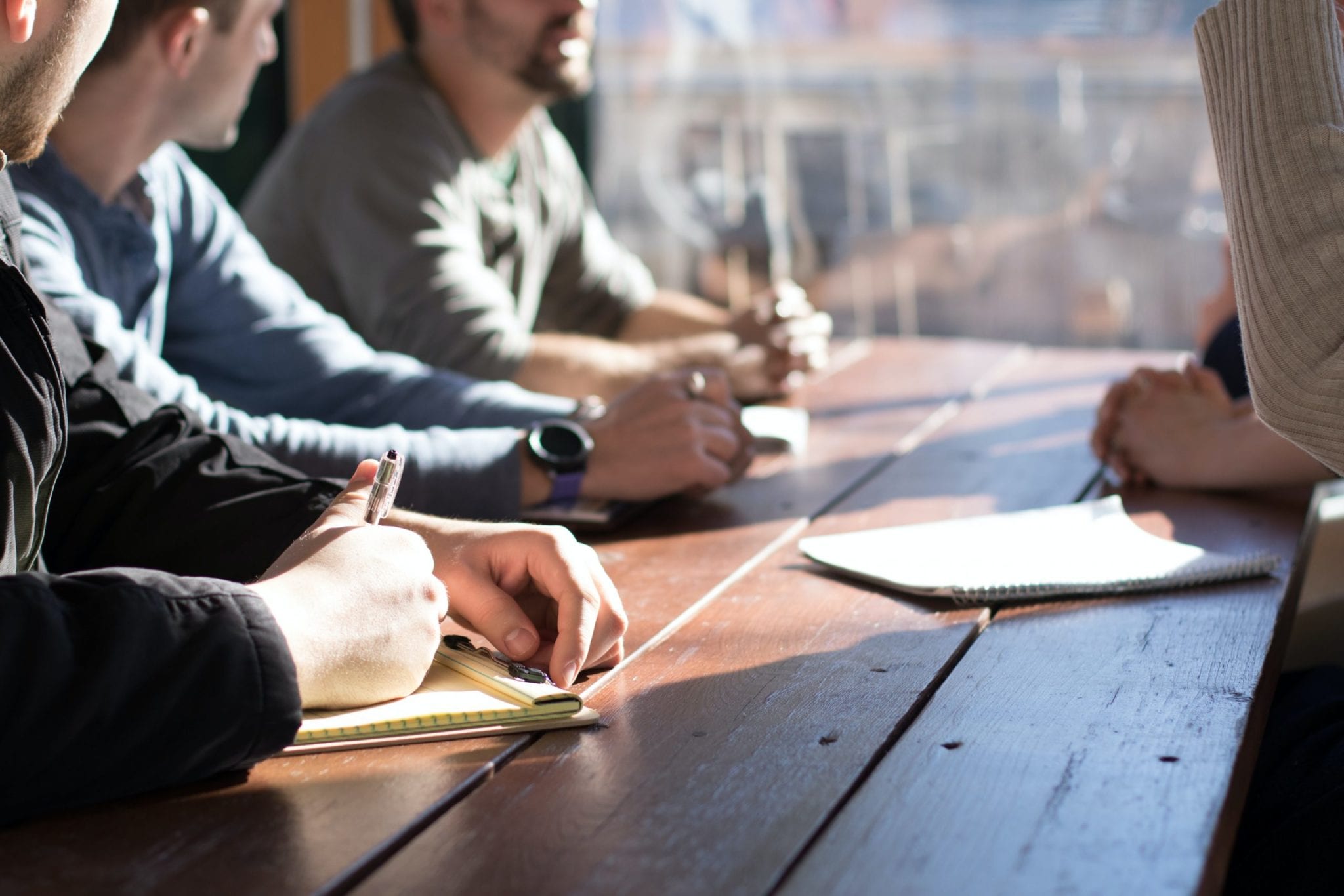 5. Be Proactive
While your business might face more downtime, it is necessary to utilize that time wisely. Take this opportunity to optimize your business online by building your brand, revising your website, and strengthening your customer relationships. Encourage your employees to better themselves by taking an online course to sharpen their skills. After they complete the course, have them host a virtual workshop to teach others in the company what they learned and how to apply it to their jobs.
We hope these tips on How to Move Your Business Online During A Crisis helped to make the adjustment into the virtual world a little easier, and we encourage you to leave comments and let us know how you're doing, and what challenges you're facing. To get more helpful tips and resources, be sure to "like" us on Facebook ,and read more about our business.