6 Reasons You Should Use
YouTube for Your Business
Here at Evolve Global Marketing, we always tell our clients that social media wasn't equal. That means, contrary to popular belief, your business does not need to be on every social media platform. Instead, you should figure out which social media platforms are right for your business, and devote your energy to building a strong social media presence on those. In this blog, we're going to be talking about YouTube and how it can be an asset to your business. Let's get started!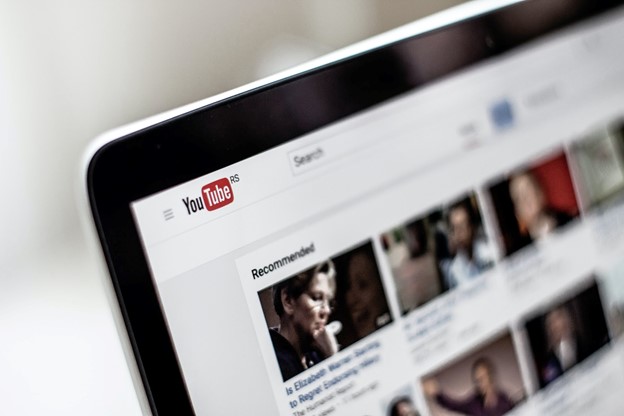 More likely than not, you already know what YouTube is and have used it for years. YouTube is a video-sharing platform that was launched in 2005 by three former PayPal employees. After just one year, Google recognized its potential and promptly purchased it in 2006. YouTube is used by businesses, content creators, teenagers, adults, celebrities, media sources, and more. Long-story-short, it really is for (almost) everyone. Now, let's get into the good stuff. Why should you use YouTube for your business? Here are six compelling reasons why. 
1. You reach a wide audience.
2. YouTube is the second-largest search engine. 
Yes, you read that right! It's not Yahoo or Bing; after Google, YouTube is the second-largest search engine in the world. That means that your potential customers are out there searching on YouTube for ways to fix their problems — problems that your business solves. By using YouTube, you're allowing your customers to find you, get to know your brand, and eventually, choose you to solve their problems. And that's exactly what you want, right?
3. It's great for SEO.
Think of YouTube search engine optimization (SEO) similar to how you would think of Google SEO. If you optimize your channel for SEO, you will land higher up on the results when someone is searching for a video. Higher results = more views = more leads = more sales. There are different strategies to optimize your channel for SEO. Just like other social media optimization, you'll want to use target keywords, optimize the title and video descriptions, rename your video file using keywords, and completely fill out all of your account information. While there are other ways to get people to watch your videos (that you should take advantage of!), you really should optimize your channel for SEO, too. It's not time-consuming, especially once you've learned how to do it, and it's highly impactful. 
4. It's a great way to build and promote your brand. 
Authenticity is an important characteristic for many consumers. They want to know who you are, relate to you, and feel like you understand them. Sometimes, it can be hard to convey that to your potential customers. While we recommend using story-based marketing to speak clearly and consistently about your brand to your customers, YouTube videos are another excellent way to build your brand in an authentic, genuine way. Similarly, one YouTube video can be used and reused in many different ways, so it's a great tool to continue promoting your business. For example, you can record a 10-min YouTube video then use snippets of that for Instagram and Facebook posts, and snippets of it for your Instagram stories!
5. You can increase customer engagement.
Videos are different than pictures or captions because they can be more personal. While some of your YouTube videos may require big productions (and that's great!), others may be casual, informal, and personable. By speaking directly to your audience, you can invite watchers to respond to you via the comments or engage with you in some other way. And the best part is, it actually works! If you don't believe us, just go on a popular YouTuber's page or a business that you like and check out the comments section. Customer engagement is so important, especially if your business is in a highly competitive industry. So, make sure you take advantage of the amazing opportunity YouTube gives you to connect with your audience. 
6. You can showcase your expertise.
Last but not least, YouTube is a great place to showcase your expertise and establish yourself as a subject matter expert. The great thing about YouTube videos is that they can be anything you want them to be! Want to do a mini-lesson on how to start investing? Great. Want to post a five-part cooking show? Awesome. Want to make book review videos? Perfect. YouTube is an opportunity for you to make longer-form videos (as opposed to the shorter ones on Facebook and Instagram) where you can showcase your expertise in your industry. Slowly, you will become known as a subject matter expert, and people will come to your channel to learn more. Well, that's the goal, at least. 
As you can see, YouTube gives you a lot of opportunities to build your brand, connect with your audience, generate leads, and drive sales. Remember, YouTube isn't for everyone, so don't waste your time making amazing videos if you don't think it's right for your business.
If you think it is right for you, however, you now have six stellar reasons to start your YouTube channel, stat.
Happy Youtube-ing!
Feel free to schedule a call with us and we can give you a helping hand. Happy evolving!