If you aren't utilizing social media for your business, you are seriously missing out. With more than 4.5 billion people on the internet, the possibilities to generate leads through social media are endless. The benefits range, including brand-building, consumer insight, communication, and so much more. To fully reap these benefits, you'll need top-notch social media accounts. First, you probably want to know what you'll be gaining from investing time into your online presence. Read on to learn the twelve main ways that social media can benefit your business.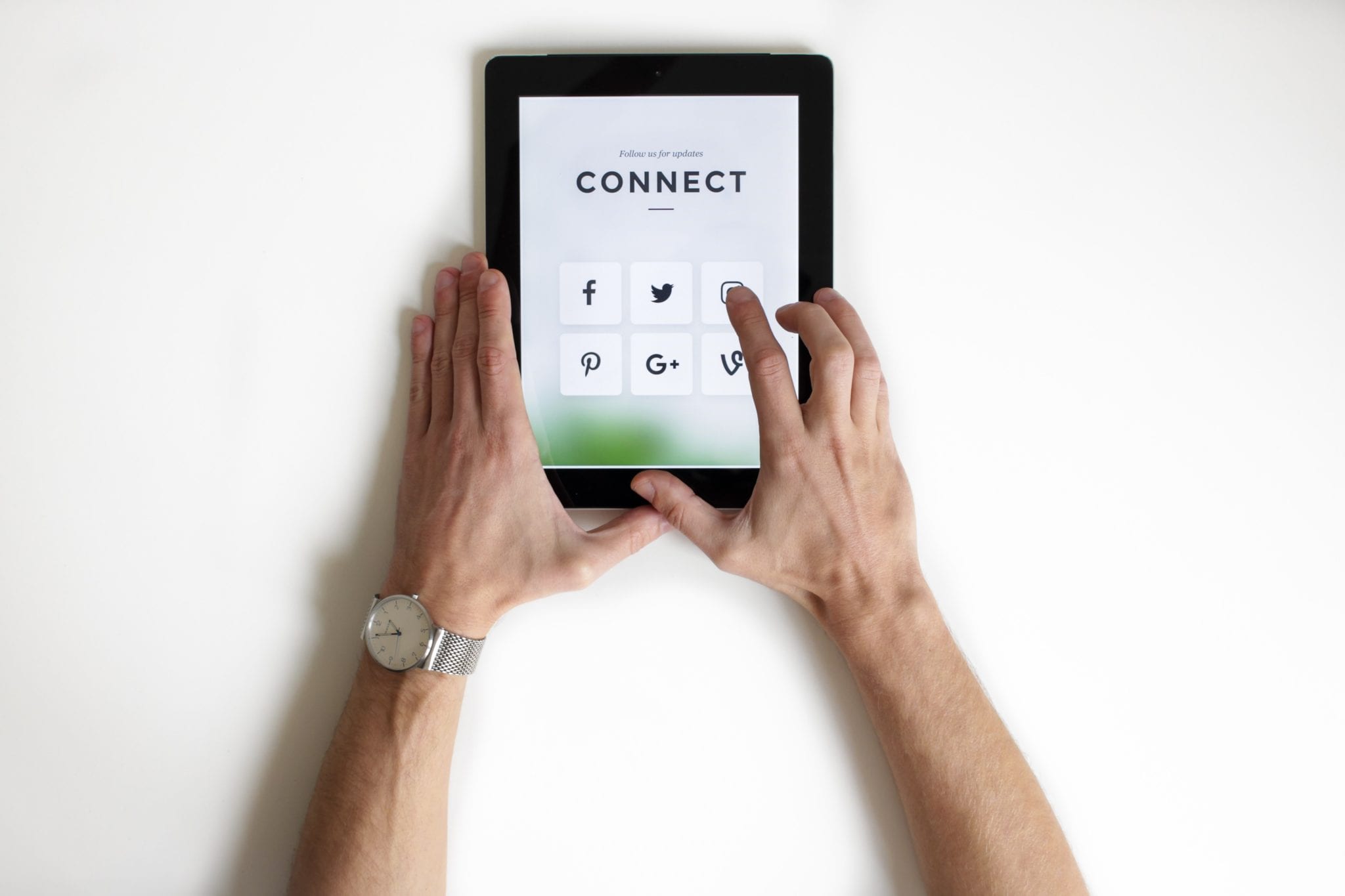 Here Are The 12 Main Ways That Social Media Can Benefit Your Business:
1. Increases Brand Awareness
With more than 4.5 billion people online, social media is the easiest and quickest way for you to connect with your audience. This connection and communication can help increase brand awareness. When people feel more connected with a company, they tend to remain loyal.
Even more, brand awareness and repeated interactions with a brand will help customers remember you. If now isn't the right time to buy your product, they may do it later if they recognize you and your brand. Of course, you'll need to have consistently branded posts for this to occur, so make sure that you invest time in creating reliable content before posting it.
2. Increases Web Traffic
The content you post on social media is a great way to drive traffic to your website. By sharing your company's new blog post or a link to a product, you make it easy for users to access your site. Let's go through a quick example of how this works.
Imagine you write a blog post and don't share it on social media.
The only people who see it are those who were already on your website or those who found it through Google.
The blog post doesn't generate as much new traffic as it could.
Since it takes time to write each post, you may not be getting the ROI on the post that you could.
On the contrary, imagine you write a blog post and do share it on social media.
People who follow your social media accounts are made aware of your new blog post.
You make the link easily accessible so that people can click on the link directly from your post.
You use hashtags or promotions so that the post reaches people outside of your follower base.
The blog post generates a lot of traffic to your website, creating a new stream of leads and giving you the ROI you want.
See how it works?
3. Cost-Efficient
Social media is a cost-efficient way to generate leads. It can even be completely free. Signing up and using the platforms is generally free. If you decide to use any of their tools, they tend to be available at an affordable price. Paid tools can range, but are most commonly paid advertisements or promotions.
Additionally, the platforms make it easy and straightforward to implement paid advertisements. If you are trying out any paid tool, start small and perfect your strategy before allocating a bigger budget. And, you don't have to do anything paid on your social media. If you've found that your plan is working well without add-ons, you can always stick to that. We do recommend at least considering some of the paid add-ons, such as Facebook advertisements and Instagram promotions. They can be an effective (and cheap!) way to get more people to see your posts and become your customer!
4. Improves Customer Engagement
Social media makes it easy to stay connected and engaged with your customers. To do this, make sure you're interacting with your audiences' responses to your posts. The ability to quickly "like" and comment on their interactions can make them feel seen and appreciated. It takes some effort to maintain your presence, but you are sure to see your engagement improve once you do.
Quick tips on how to engage with your social media followers:
Spend an hour or two every week to "like" and respond to comments on your posts.
Check your direct messages daily; customers may reach out with questions that need to be answered sooner rather than later.
Post links to your website in response to their questions as often as possible.
5. Gain Referrals
Partnering with social media influencers and celebrities is a great way to gain followers through word-of-mouth and referrals. Influencers and celebrities will promote brands that they have partnership agreements with. As they tend to have large followings, these partnerships can further expand your brand's reach.
Another type of partnership is a collaboration, and you should consider collaborating with other businesses in your industry. B2B collaboration tends to be reciprocal. So, they will promote your brand, and you will promote theirs.
Pick influencers and celebrities who are well-known and appropriate for your audience.
Choose businesses in your industry whose product you like; if a product goes sour, you could get backlash for promoting it.
Influencers and celebrities can be expensive, so make sure that their followers are in the right target audience for your brand.
6. Source Content
The internet and social media have brought people together to share ideas and content, so why not take advantage of it? By searching hashtags, you can find content that you can share while maintaining customer engagement. You can also use hashtags to see what's trending in your industry and create and share content using that information. Even more, you can utilize tools like polls and quizzes to learn more about your followers. It never hurts to ask what your followers want to see, then use those results to make more informed decisions about the content you create.
7. Monitor Your Brand's Image
Social media gives you a peek into what people think about you and your brand. Through your accounts, you can easily see what people are saying about your company in real-time. Of course, not every comment will be useful for you. But, take some time to sift through the feedback and use it to make smart decisions about your brand. You'll receive both positive and negative feedback, so take it in and use it to implement improvements or build off the strengths.
8. Crisis Communication
The saying "all publicity is good publicity" might not be true. If you're a small business and get hit with one big bad publicity stunt, that could be speedbump in your business. Dealing with a crisis is always hard, but how you respond is very important in these situations. How you respond to an event can influence how your customers view you now and moving forward.
Gauge the situation carefully before deciding how to proceed.
Use social media to get your response out quickly and maintain your relationship with your customers, but make sure that your response is carefully crafted – don't just type a quick tweet and hit send.
9. Customer Support
People are very quick to take their concerns to the internet and expect to get help immediately. While you may have a dedicated customer support line or chat function, it's far easier for someone to comment on your Instagram than it is for them to wait to talk to a representative. Instead of trying to fight this, know that your customers will use social media to air their concerns with you, and you need to know how to stay ahead of it. Here's how:
Utilize multiple social media platforms so consumers can reach you when they need you.
Respond quickly and efficiently to show your customers that you care about them and take their concerns seriously.
Check your accounts daily so that customers never have to wait long to hear a response.
Create a "What to do When" plan that outlines to your team how to handle social media inquiries. For example, if a customer wants a refund and tweets to you about it, the "What to do When" plan details the process you will take in responding to your customer.
Consistency is essential, as your audience can communicate with each other as easily as they communicate with you. If you handle two of the same situations differently, you could receive negative backlash. The "What to do When" plan will help create consistency.
10. Stay Up-To-Date On Industry Trends
If you are on social media, the chances are that your competitors are, too. This makes it much easier to see what they are up to. Even more, social media gives you an easy way to keep an eye on what's going on in your industry. Industry trends are especially important, as the information you share with your audience needs to be relevant to the times. Knowing what is going on in your industry can help you determine your next tweet, blog post, or even strategical company move.
11. Retargeting Efforts
Abandoned carts are a common issue for online stores, and all you need to know is how to manage them. There are a variety of ways to use abandoned carts to run email campaigns and get customers that you may have otherwise lost. Even more, social media can help you do this and retarget in other ways. We recommend checking out Facebook Pixel. It's a great way to track and see where you might have lost your customer, then see where you need to improve to close the sale on your site. Retargeting efforts, like abandoned cart campaigns, help increase your communication with your customers in a smart, data-driven way.
12. Reporting & Analytics
As we've been saying, data is both an effective and vital way to learn about your audience, preferences, and trends. Unfortunately, you don't have access to all of the information without using third-party platforms. With Google Analytics and other reporting tools, you can see your customers' behavior and make informed decisions based on the data. The data received from these resources are a great indication of your ROI, and they help you make decisions moving forward. If you don't know how to analyze and utilize this data properly, consider hiring someone on who does.
As you can see, social media can help you grow your audience, connect with them, and generate leads and sales in endless ways. There's no reason not to be on social media, especially since it can be 100 percent free. If you're convinced but don't know how to get started, check out our comprehensive guide on building a better social media presence.
Let us know how you're using social media in the comments below.